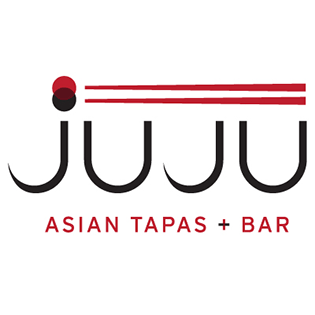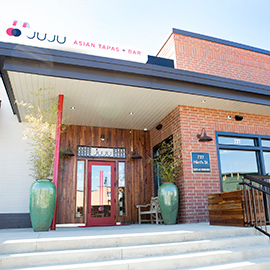 JuJu Asian Tapas and Bar
JuJu Durham serves delicious small plates of Asian Fusion cuisine along with an eclectic selection of craft beers, premium wines, and hand-made cocktails, in a refined, casual, but upscale environment. Sit on our spacious patio, in one of our plush booths, or at our stunning bar and share many tastes with your friends or family.
Phone
919.286.3555
Hours
Monday - Thursday:
11:30 am-2:30 pm, 5:00 pm-9:30 pm

Friday - Saturday:
11:30 am-2:30 pm, 5:00 pm-11:45 pm

Sunday:
5:00 pm-9:30 pm

Website
Location
Special Offerings
For Special Occasions:  Juju offers a whole Peking Duck, if ordered by 3pm one day in advance.

For the Peking Duck or for a party up to 8, request a cozy booth!  For parties up to 18, ask about our family-style community table!

Don't forget about the patio!  Fans for warm weather, the firepit and heaters for cooler weather!
See Inside